The CSRA's Stain & Seal Experts
Seal with Perfection & Protect Your Investment
Take back your leisure time and let the wood experts protect your investment.
Extend the life of your investment!
Prevent wood cracking, warping, aging, and organic growth with our long-lasting stains. Keep you surface protected and looking new for years to come.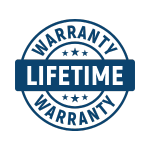 Ask us about our lifetime warranties with maintenance plans.
Left untreated, your fence, deck, pergola, or other exterior wood structure will dry out. This will result in warping and cracking of the wood. Also, as it ages it will start to turn gray due to algae growth and eventually start to rot and become damaged.
We use high quality products paired with a proper maintenance plan to prolong the lifespan of your deck or fence. Our process will slow down any signs of aging, warping, cracking, and rotting allowing your wood to last and look great for years to come.
Vision
At Leisure Time Stain & Seal, we strive to be the leading choice for exterior wood restoration and staining needs in Augusta, GA, utilizing our skilled team and specialized tools to ensure every project, from minor clean-up to major transformations, is executed flawlessly.
Mission
We are committed to delivering exceptional results to our clients, regardless of the size or complexity of their exterior cleaning projects. From residential homes to commercial properties, our skilled team is equipped with the knowledge and tools to handle any wood restoration and staining needs.
We stand out by prioritizing both property protection and relationship building, effectively addressing the industry's needs in a unique and positive way. We take great care in safeguarding your property throughout the staining process, ensuring every step is executed with precision. Moreover, we understand that service and communication are key to your satisfaction. We keep you informed about project progress, providing clear explanations of when, why, and how each stage is completed.
See what our clients say about our work. 
Our process ensures long-lasting results.
Every staining project is unique so the best way to know the project price is to contact us for a free quote. However, below are some general price ranges to get your started. 
Maintenance Plans
Fences
Decks
Structures
Log Cabins
Specialty Woods
Maintenance Plans
Price range: starting at $59.99 per month
Customizable plan to keep your property cleaned and protected year round.
Fences
Decks
Structures
Log Cabins
Specialty Woods
Deck staining and Restoration in Augusta, GA. We are documenting our process for deck restoration with a series of videos to show …
We're in North Augusta, South Carolina staining a cedar siding house. Using our four-step restoration method we stripped, cleaned, and stained this …
Frequently Asked Questions