The CSRA's Pressure Washing Experts
From Grime to Shine. Protecting What Matters.
Take back your leisure time and let us do the work.
Extend the life of your investment!
Regular pressure washing can help prevent the buildup of contaminants that can cause damage to surfaces over time. For example, removing moss and algae from a roof can prevent the growth from deteriorating the shingles. By eliminating these elements, pressure washing can extend the lifespan of various surfaces and reduce the need for costly repairs or replacements.
Before and After Cleaning
We treat every property like it is our own. Our team of trained professionals will take every step possible to protect your property. Our team of technicians has the equipment and expertise to clean all types of materials and textures safely.
Below is a quick list of surfaces we clean regularly:
Residential Houses
Commercial Buildings
Decks
Patios
Driveways
Walkways
Roofs
Gutters
And many more.
See what our clients say about our work. 
Every pressure washing project is unique so the best way to know the project price is to contact us for a free quote. However, our average price is $0.15 per square foot with a minimum of $250.00.
Frequently Asked Questions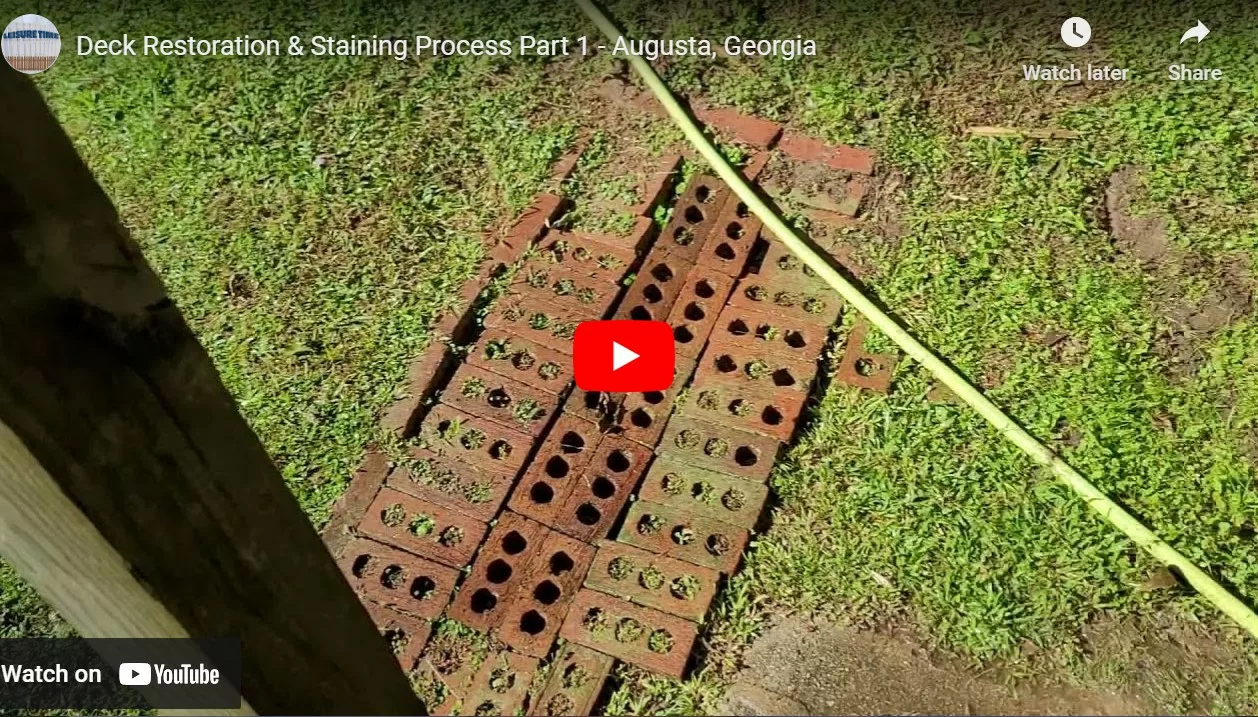 Deck staining and Restoration in Augusta, GA. We are documenting our process for deck restoration with a series of videos to show …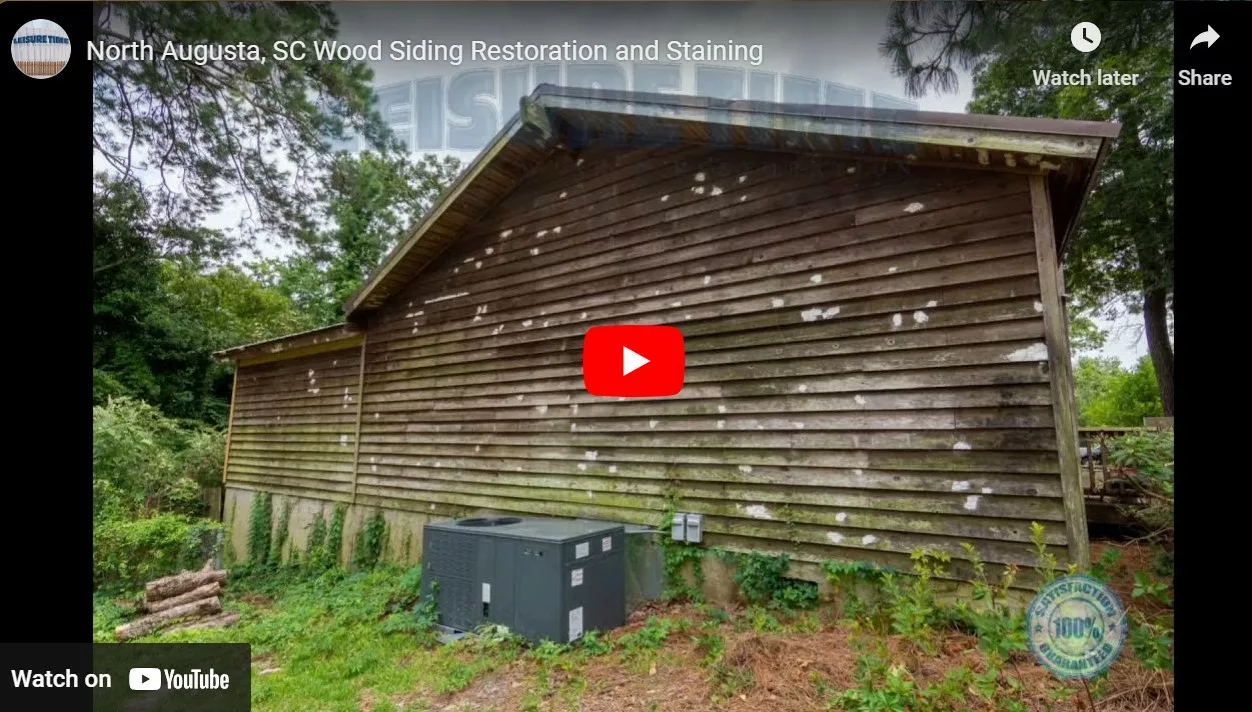 We're in North Augusta, South Carolina staining a cedar siding house. Using our four-step restoration method we stripped, cleaned, and stained this …